Contact Us

Please fill out the handy form below to Contact Us by email. I provide this handy contact form because it's safe and convenient for you to use, and it's my way of reducing spam emails.
In the same way that I protect myself from spam, I will protect your email address. My Privacy Policy is very simple. You have my promise to keep your email address private.
Your email address WILL NOT BE SHARED with anyone, and it will not be used to send you anything you don't want. I will only use it to respond to your request.
Thank you for visiting and may God richly bless you!
Sincerely,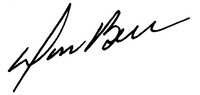 Please double check the form's "E-mail Address" entry field to make sure you have entered your address correctly. If your email address is mistyped or incomplete (for example, "con" instead of "com"), I will not be able to contact you.

Advertising and SEO: There are no commercial ads published on this website (the Lord provides for this ministry). All ad and SEO related offers are ignored.